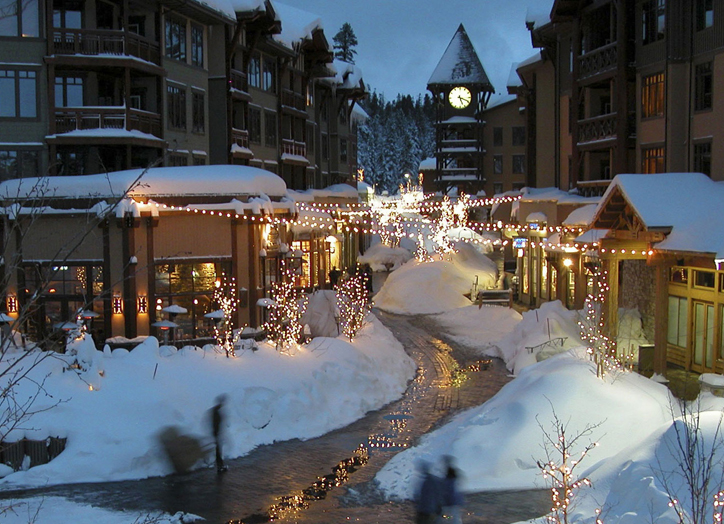 Come Stay at the Edelweiss Lodge!
We would love to have you stay with us here at the Edelweiss Lodge in Mammoth Lakes, California. Below is a list of our terms and policies. Please read them over to ensure that your stay at Edelweiss Lodge is as wonderful as possible.
Policies
Check in is 3pm
Check out is 11am
If you will be arriving after 10pm, we will set up a late check in.
If you would like an earlier check in or a late check out please let us know, and we will do our best to accommodate your request.
To help get your day off to a great start, each cabin/suite is supplied with coffee, tea and cocoa.
 We do not provide daily maid service. If you would like daily housekeeping it is an additional $35 per day.
  Your kitchen is stocked with all of the kitchen essentials. If there is something else you need please let us know we probably have it.
All guests are welcome to use the common areas including BBQ's, outside seating and Jacuzzi.
Park in designated parking places only. This is particularly important on snow days to allow adequate access for the snow plows.
All of our 1 and 2 bedroom cabins/suites have a wood burning stove/fireplace. Your first fire will be made and ready to light, along with additional wood supplied for fires nightly.
Please let us know if we need to empty ashes from your wood burning stove. Hot embers can cause injuries to people or to the facility. We ask that you do not remove them yourself.
All cabins/suites are non-smoking of any substance, this includes e-cigarettes and all forms of vaping. If you smoke you must be 20 feet from any building.
If you are found smoking within a cabin/suite you will be asked to leave with no refund for the remainder of your stay, and charged a cleaning fee of $200.
Reservations
We require a 50% deposit at the time of booking with balance due at check in.
Most holidays require a two night minimum, Christmas/New Years has a 3 night minimum.
Your deposit is refundable with seven days notice (14 days for holidays) prior to the arrival date.
If the cancellation notice is less than seven days (14 days for holidays) from the arrival date, you will forfeit your deposit.
No refunds for late arrivals or early departures.
All cancellations will incur a $30 fee.
Dog Policies
We are dog friendly and welcome your pet.
We have a maximum of 2 dogs per cabin/suite.
(The studio is a pet free room)
 The cost is $20 per day and includes a dog "welcome basket" complete with sheets to cover the furniture, waste baggies, bowls, and a treat.
 We ask you to please cover the furniture with provided sheets.
 Dogs should be well socialized, and up to date on their vaccinations.
 Barking dogs may not be left alone.
We will call and ask you to return to be with your dog if necessary.
We ask that your dog will be under your control/on a leash at all times.
We ask that you please clean up after your dog on our property and on the local trails and streets.
 Please notify us if your dog has an accident to avoid additional cleaning charges.
You will be liable for any damages caused by your pet.